Xiaomi Air Purifier 4 Pro
In stock
Noise Level: ≤65dB(A)

Effective Coverage Area: 35-60㎡ 

Particle's Clean Air Delivery Rate (CADR Particle): 500m³/h 
As low as MYR24.97 per month
No shipping cost by picking up at store
AEON Easy Payment
Roll over above image to zoom in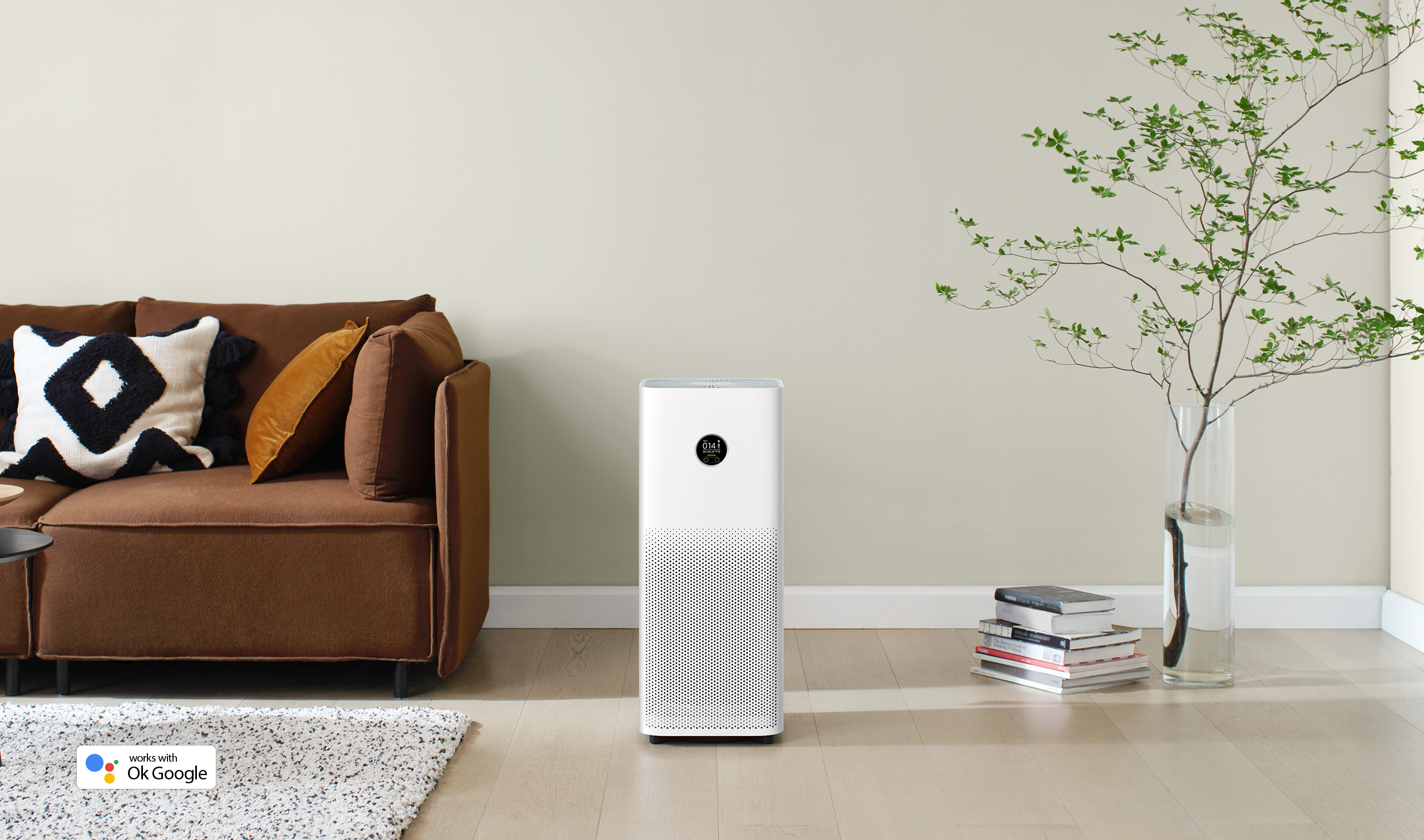 Full-room purification in the time it takes to read a bedtime story
Xiaomi Smart Air Purifier 4 Pro has a Particle CADR of up to 500m³/h*, and is able to release 8330L* of clean air per minute. The purified air is able to reach every corner of your home, so you and your family can breathe healthy all the time.
Targeted purification that leaves pollutants with nowhere to hide
Comprehensive monitoring of air-quality changes for more targeted, efficient purification. In Auto Mode your purifier monitors real-time air quality and automatically adjusts the purification speed.
Simple purification with accessible data
Intuitive indoor air-quality data with the real-time PM2.5/PM10 display and colour-coded light strip. Adjust your purification settings with the simple touch control buttons,one light touch to fulfil your air-quality needs.
Just one filter for up to one year's usage Everyday freshness with a long-lasting filter
The filter is highly efficient, made from large-area filter paper and with a high content of high-quality activated carbon. Long-lasting filter performance means less replacements, with one filter lasting 6-12 months.
99.97% elimination of 0.3μm particles* Three-in-one filtration for high-efficiency purification
The Xiaomi Smart Air Purifier 4 Pro features a three-in-one filter, including a primary filter, a high-efficiency filter and a high-quality activated carbon filter, which work together to purify your air and keep you healthy.
High-quality activated carbon Odour elimination for lasting freshness
Activated carbon has a high adsorption rate, able to eliminate odours and keep your air fresh.
Negative air ionisation Stale-air elimination to keep your home fresh
Enhanced air purification with dust cleaning that will make you feel as though you're in the forest.
Smart control Kick start your air purifier on the move
Use the Mi Home/Xiaomi Home app to activate your air purifier on the move, so your home is fresh from the moment you arrive.
---
Particle's Clean Air Delivery Rate (CADR Particle)
---
Xiaomi Smart Air Purifier 4 Pro x1
---
More Information

| | |
| --- | --- |
| Product Width (cm) | 27.5 |
| Product Height (cm) | 27.5 |
| Product Weight (kg) | 6.8 |
| Brand | xiaomi |
Customer Reviews
Displaying 1 review
done

done pack 5 and 565555